I went with some friends to the
zoo
in
Wuppertal
and met the cutest thing ever! This polar bear baby is called
Anori
and he is just so lovely/cute/sweet/aroused/...
Here you see:
Some
flamingos
/
Lazy
sea lions. I look exactly like them on lazy sundays :D / Anori searching for his barbell in the water. / Anori with his barbell. He is
so
cute and born in January 2012.
Auf den Bildern seht ihr:
Einige
Flamingos
, die haben einfach so eine schöne Farbe /
Faule
Seelöwen in der Sonne. So kann man mich auch Sonntags vorstellen :D / Anori, das kleine 4-Monate junge
Eisbärenbaby
sucht seine Hantel im Wasser / Anori hat es endlich geschafft sie zu heben (Hat ungefähr 15 Anläufe gebraucht)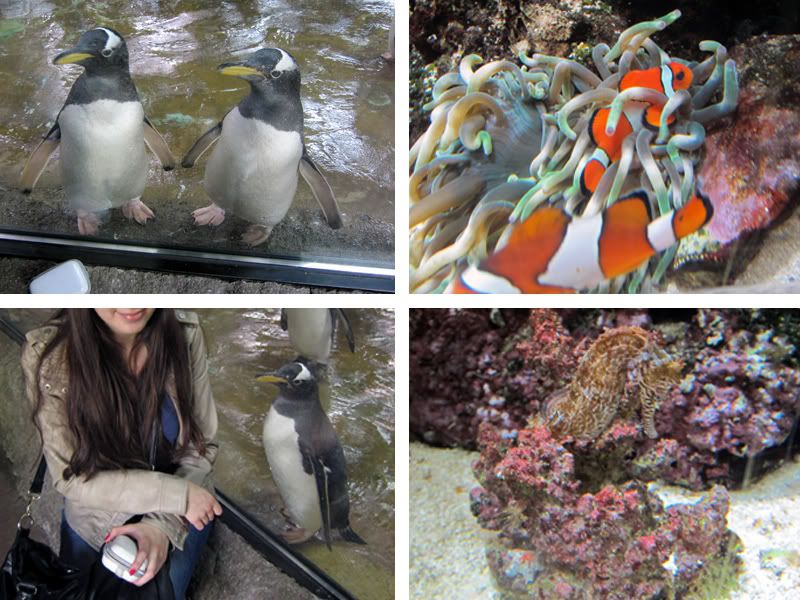 Here you see:
I met some new
friends
called the gentoo penguins. / I found
Nemo
and
Marlin
! / Here you see me again with my new friend. He followed me the whole time behind the glas :D / Have you found a animal at this picture? It's a seahorse.
Auf den Bildern seht ihr:
Meine neuen
Freunde
die Eselspinguine. / Ich hab
Nemo
und
Marlin
gefunden! In einer Ane-mome-nene Ane... whatever :D / Wieder mein neuer Freund und ich. Er ist mir die ganze Zeit hinter dem Glas gefolgt :D / Und seht ihr das Tier? Es ist ein Seepferdchen.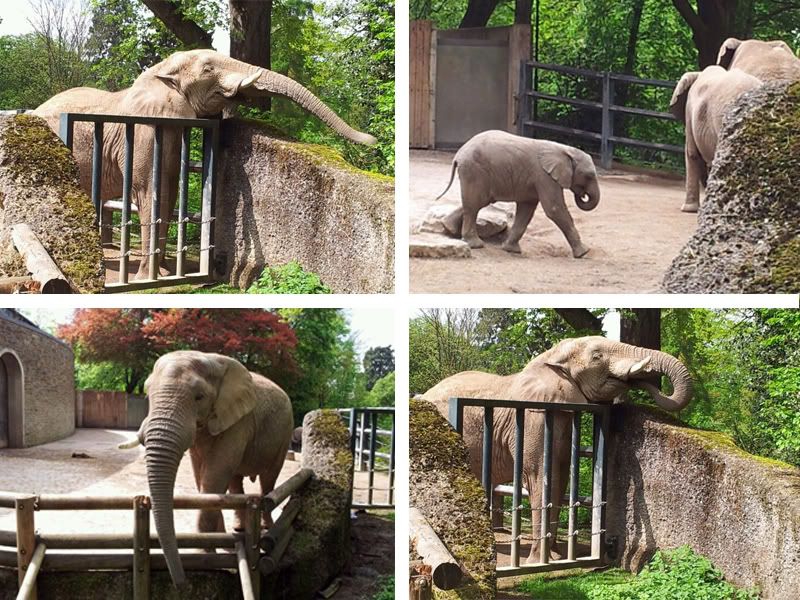 I think it isn't necessary to tell you that you see some
elephants
:)) I
love
elephants!
Ich glaub hier ists überflüssig zu sagen, dass man
Elefanten
sieht und ein
putziges
Elefantenbaby! Ich mag diese Tiere so gern. Die sind so ruhig, sehen interessant aus und ich kann sie mir einfach nicht von unserer Welt wegdenken. Übrigens finde ich, dass sich dieser dämliche König der letztens welche Jagen war gerne mehr hätte brechen können als seine Hüfte! Warum Jagd man diese
liebenswürdigen
Wesen?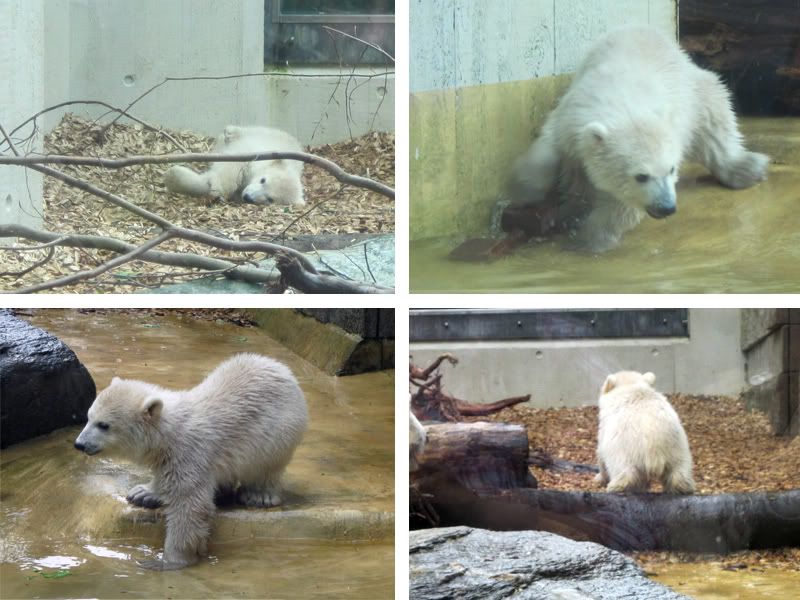 Here we go again and you see that I made thousands of pictures of Anori. He doesn't like water so he ran away after trying to go throw the water :D
Und hier sehr ihr wieder Anori. Erst beim Purzeln, dann probiert er eine Pfote ins Wasser zu tun und rennt weg :D Anori ist übrigens die Halbschwester von
Knut
.
Love, Charlotte